NO FEAR gets a new look and is re-released!!!!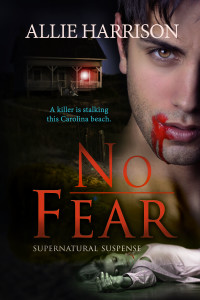 236 Pages
Medusa's Island is the perfect vacation spot with beautiful beaches, quaint shops, friendly people . . . and a terrifying vampire who may be stalking the locals.
When two young women are found dead from no apparent cause, but with expressions of terror on their faces, Chief of Police James Winchester and Emma Gray, who survived a vampire attack years ago, fear a monster from the past has returned to make Medusa its feeding ground. He may be hiding even closer to home than they realize.
Passion flares between James and Emma as a storm isolates the island. They have no choice but to face the horror of a dark killer who lives off the fear of his victims.
When Emma becomes a target once again, will the love she and James feel be strong enough to save them? Will James's secret destroy them? Or will the monster finally finish what he started years ago?
________________________________________________________________________________________________________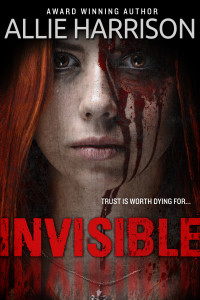 INVISIBLE
ISBN: 9781534909311
244 Pages
After a terrifying bank robbery brings her face to face with a masked gunman, Ellie Westfall hopes she and her son are safe. But Ellie soon learns there are worse things to fear, like dead bodies, or maybe becoming one. And as shadows close in and a bigger danger threatens, she has to trust FBI Agent Gil Trent to keep her safe from the monster bent on making her his own. But Gil Trent is hiding something. Can Ellie put her life in Gil's hands? Or will his secrets get them both killed?
____________________________________________________________________________________________________
A TWIST OF BETRAYAL
Amazon     B&N    The Wild Rose Press
ISBN 978-1-5092-0678-0
266 Pages
Justine Franklin is taken hostage during a store robbery and little does she know the robbery is just a stage for something much bigger. She soon discovers her husband, the man who holds her heart, a respected officer of the law, is not the man she thought he was. When Dan Franklin learns his wife has been kidnapped, he knows the past he's kept hidden from everyone, even Justine, has come back to haunt him. While their memories give them strength, their deep love will soon be put to the greatest test. Dan's terrified he can't save Justine or the child she carries. And though he is not afraid to do whatever it takes to get Justine back, can he do it and keep safe the secret he's kept for the last decade? Or will his past destroy them both?
____________________________________________________________________________________________________
Montgomery Manor
Length: Novel
ISBN: 9780996904827
Welcome to Montgomery Manor, a beautiful Bed & Breakfast complete with gorgeous guest rooms, a five-star restaurant, and a haunting history of true love, betrayal, and murder…
When soulmates Quint and Meg Falkner inherit moldering Montgomery Manor, they are in way over their heads. With a bit of faith and strange push they cannot ignore, they jump head first into bringing the large, compelling house back to its original grandeur.
But something is different…something is…wrong. Quint isn't acting himself, and Meg keeps seeing visions, images of the past seeping into her very soul. When Meg becomes the target of a mysterious, dangerous admirer, her world implodes, leaving her vulnerable to the otherworldly inhabitants of the house…the very house calling out to her, its secrets begging to be uncovered.
Endless corridors, echoing darkness, and hidden treasure weave together in this tale of everlasting love and second chances.
Can Meg and Quint make a new life for themselves in Montgomery Manor, or will Montgomery Manor's secrets tear them apart forever?
___________________________________________________________________________________________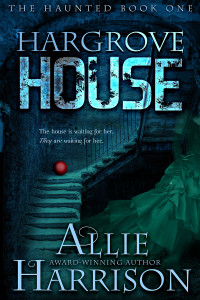 Hargrove House
Length: Novel                                                                 ISBN: 978-0-9969048-0-3
As a child, Torrie Reynolds entered the haunted Hargrove House on a dare. Terrified by what she'd heard while inside Hargrove House, she avoided it since. Now fifteen years later, Torrie is an interior decorator. When Will Dalton buys the infamous Hargrove House and offers Torrie the job of refurbishing it, she has no choice but to take the offer to keep her business afloat. As the house is restored and rooms come alive with character and color Torrie brings to them, her fear of the house fades. Hargrove House begins to even feel like home to her. With each finished renovation project, it is harder for Torrie to leave. It is even harder for her to leave the comfort of Will Dalton's arms. But she discovers there are things more terrifying than ghosts when she learns why Will is digging in the dark, frightening cellar.
____________________________________________________________________________________________________________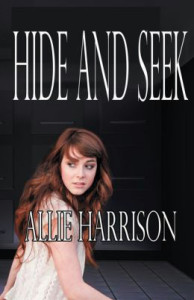 Hide and Seek

Order Now: Amazon | B & N | Book Depository | B-A-M | Fishpond AU | IndieBound | Powells
Length : Novel
ISBN: 9781933417493
As a child, Tess Fairmont learned the horror of her psychic gift-the ability to not only see, but experience, the last moments of a murder victim's life when she grasps their hand. Now, as an adult, Tess has learned just what a curse her ability is, but she still does what she can to help solve murder cases. But when she uses her talent to help the Chicago PD try to stop a serial killer, she finds there are things more terrifying than her visions . . . like the way this killer can connect with her through her psychic ability. She soon finds the only place she is safe is in the arms of Dr. Michael Adams . . . until the killer draws closer. Then she finds herself not only fighting for her own life, but for Michael's, as the killer engages her in a deadly game of hide-and-seek.
---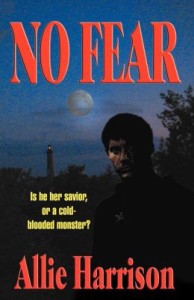 No Fear

ISBN: 9781933417486
Order Now: Amazon | Book Depository | B-A-M | Fishpond AU |  IndieBound | Powells
Welcome to Medusa's Island…a vacation paradise complete with beautiful beaches and the quaint town of Medusa. But the island's serenity is shattered when two young women are found dead from no apparent causes despite their expressions of terror. Chief of Police James Winchester and Emma Gray fear a monster from the past has returned to make Medusa its feeding ground. With passion flaring between them and a storm isolating the island, Emma and James have no choice but to again face the horror of a killer who exploits the deepest fears of his victims. When James and Emma discover that Emma is destined to be the next victim, will the love they share be strong enough to save them? Or will the monster finally finish what he started five years before?
---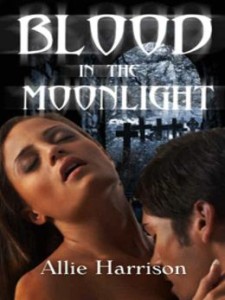 Blood in the Moonlight
As partners, Jenna and Hunter had developed a bond, a rapport that had carried them through many cases … until the night the killer calling himself Jack had stabbed her and left as his fifth victim on the steps of the police station.
---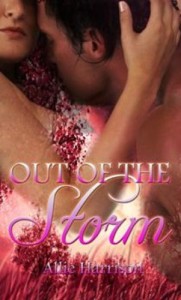 Out of the Storm

It was the infant's wail that called her out into the killer storm racing toward her and her name called on the wind, but it was more than that that pulled Alissa until she stepped through the doorway in time and found herself with a family her heart and soul recognized even though she didn't.
---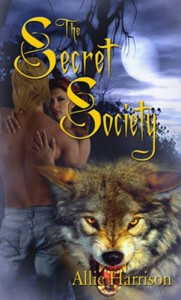 The Secret Society

They were an elite team of shape-shifters, formed to rescue those who couldn't help themselves and had nowhere to turn. But was it safer to trust a man capable of shifting into a wolf than the man stalking her?
_________________________________________________________________________________________________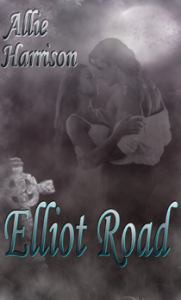 Elliot Road
43 Pages
Sarah Sinclair didn't believe the rumors that Elliot Road was haunted … until the stormy night she picked up a stranger there. The passion she feels for Trent is as wild and powerful as the storm raging around them. But while she feels safe in Trent's arms, and warm and dry in his house, she discovers there are terrifying things she has to face on Elliot Road…