ALLIE HARRISON has new books! Look under BOOKS and on the NEWS page to see what's new!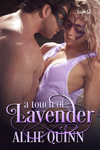 A Touch of Lavender
After a night of wild, fun sex with Lavender at the Midnight Castle Sex Club, Jax wants more. And it would seem Lavender does too. Just when Jax thinks he might get his wish, a serial killer makes Lavender his next target.
Jax vows to do whatever necessary to keep her safe. But he finds himself caught in the crosshairs between needing to protect her and wanting to kiss her while he keeps his true identity hidden. It becomes an elaborate game of truth or dare as he works to pleasure her by means of some hot phone sex and soft rope play. And Lavender is open to experience all Jax wants to share with her.
But will she still want him after she learns his true identity, or will she hate him for lying all this time?
______________________________________________________________________________________________________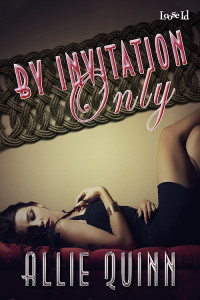 By Invitation Only
Order Now: Amazon   B & N   Kobo   Google Play  iBooks
Length: Novel                                       ISBN:978-1-68252-008-6                                                        When Alex accepts an invitation to the Midnight Castle sex club, she is promised pure pleasure. A mysterious, masked lover by the name of Raven makes good on that promise showing her she belongs in the world of kinky sex, with ropes and blindfolds. Night after night, he introduces her to more pleasure. Not only does he give her pleasure with his wonderful hands, but he manages to reach in and grasp her heart. He teaches her she can let go of her inhibitions and let her desires guide her.
By day, Raven watches her. At night, he's terrified Alex will reject him when she learns his true identity. When a threat from her past comes knocking at her door, he has to reveal his true identity in order to save the woman who holds his heart.
_________________________________________________________________________________________________________
An Angel Fo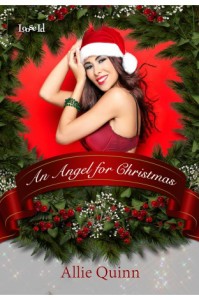 r Christmas
Length:Novel
ISBN:978-1-62300-640-2
Shortly before Christmas, partners Collin Gardner and Nate Griffin see their best friend, Ella McIntyre, sitting out under the moonlight in the snow for four nights in a row. One day, maybe, but four? They're officially worried.Intending to get answers, Nate kisses her. And it's not one of the friendly pecks they've shared in the past. Oh, no, Nate makes love to her with just his mouth on hers. And when Ella finally caves and tells them, Collin and Nate learn a stalker has been leaving Ella threatening notes. They're not letting her spend one more dangerous night alone, and by the time the sun rises and the snow ends, they've managed to fulfill their dream of having Ella join them for a fun night of passion.One night turns into two, then three, and then a relationship. While they all love spending their nights with adventurous lovemaking and learning new pleasures, they soon discover that, in a threesome, it can be hard to make things balance. They're determined to try, but their new connection may be cut abruptly if Ella's stalker gets any closer.
---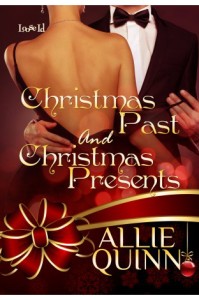 Christmas Past and Christmas Presents
ISBN: 978-1-62300-799-7
Through the help of three fun Christmas ghosts, Dane is shown his relationship with his girlfriend, Sara. The ghost of Christmas past reminds him of all the exciting places and ways he and Sara have spent Christmas having sex—in Sara's previous apartment where she gave him the sexiest Christmas present he'd ever received, on the workbench in the garage, under the Christmas tree. The ghost of Christmas present shows him how stupidly he's chosen her Christmas gift. Then, the ghost of Christmas future reveals his bleak future without her.
Dane learns he needs Sara just as much as he needs to make time for her and continue bringing fun, sexy excitement into their relationship. He starts by adding whipped cream into their time together and so much more.
---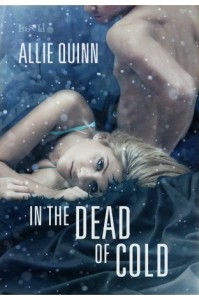 In the Dead of the Cold: Moonlight Assassins #1
Amazon | B & N | Kobo | iBooks | Google Play
ISBN:978-1-62300-491-0
Series: Moonlight Assassins
Next Book:Moonlight Assassins 2: Under the Cover of Moonlight
Milo Drummond never knew his dream lover existed. Then Jane Smyth steps into his resort. Seeing her bruised from his greatest enemy, he vows to protect her and hopes for at least a night of reality with her in his arms.
But his enemy, Bart, definitely has other plans, and not just for Jane.
Being telepathic and telekinetic has never made Jane's life simple, but when she runs into Milo and gets a head full of his secrets, 'not simple' gets downright complicated. Not only is Milo a vampire, but also, she has the most intensely erotic dreams of him now, whenever she falls asleep. So when she learns what Bart has planned, she has no choice really, but to put herself in danger to warn Milo.
Sometimes being soul mates can leave you dead in the cold…
---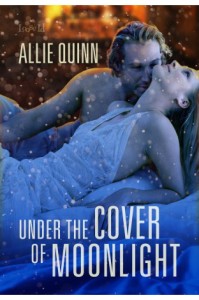 Under the Cover of Midnight: Moonlight Assassins #2
Amazon | B & N | Kobo | iBooks | Google Play
ISBN:978-1-62300-179-7
Series: Moonlight Assassins
When Zack McCullen thinks his research program has been stolen by Rachel Maxwell, he wants nothing more than to kill her. At the very least, he wants her arrested. But something about her photo haunts him and makes his heart pound. He even dreams about her. When he finally meets her in person, he's blindsided by his burning desire for her. As hard as he fights it, with one touch of her hand, he loses the battle.
After one passion-filled night, Zack knows she's the soulmate destiny has chosen for him. There's no way in hell he can allow her to be taken from him, much less arrested; he can't live without her. Then he discovers who the true thief is, and anger gives way to terror. Terror of the thief, but more, terror that neither he, nor the passion he's discovered with Rachel, will survive under the cover of moonlight.